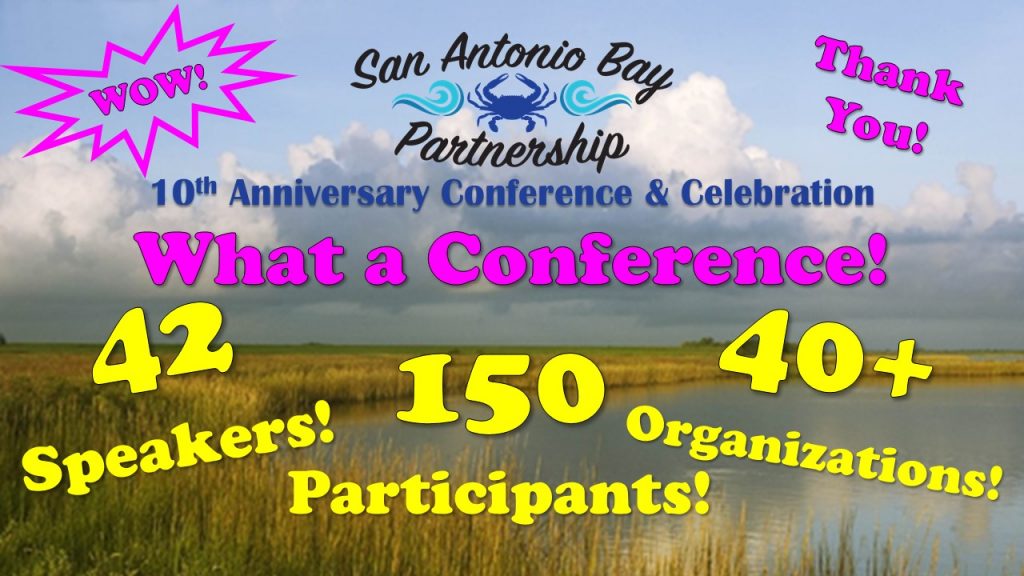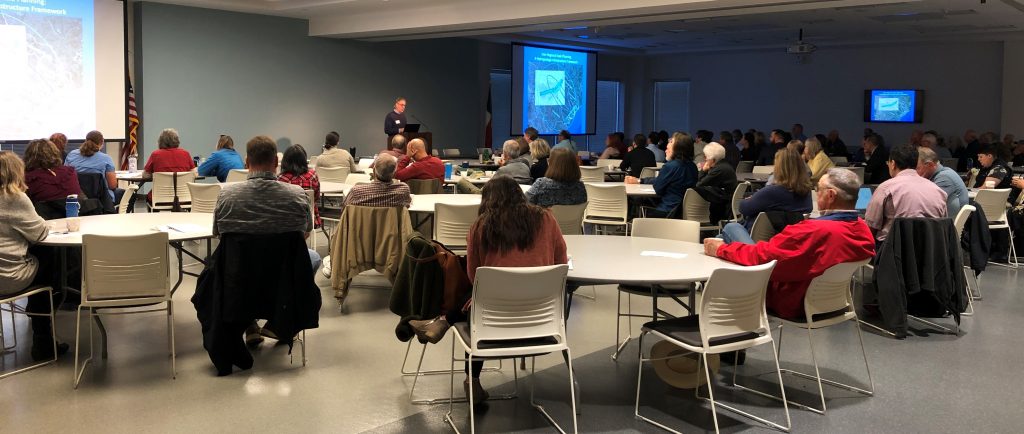 Presenter's slides are linked to presentation titles below.
Wednesday Morning, January 22, 2020 at the University of Houston Victoria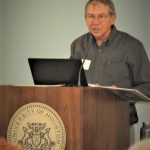 Opening Remarks Allan Berger, Chair, SABP  
San Antonio Bay Partnership History and Development  Allan Berger, Chair, SABP  
Past, Present and Future of San Antonio Bay Partnership  James Dodson, Program Facilitator, SABP
State of the Bays  Mark Fisher, Science Director, Coastal Fisheries, Texas Parks and Wildlife Department
SABP Partners and our Accomplishments

                                                                             
Panel Discussion:

The Environment in Art, Music, Film and Literature

 
Moderator Jeffrey Di Leo – UHV Dean of Arts and Sciences,  Panel: Andy Sansom, Author; "Miles Arceneaux," Author; Justin Sherburn, Composer & Conductor; Jim Blackburn,Poet; Bill Harvey, Photographer; and Anlo Sepulveda, Filmmaker.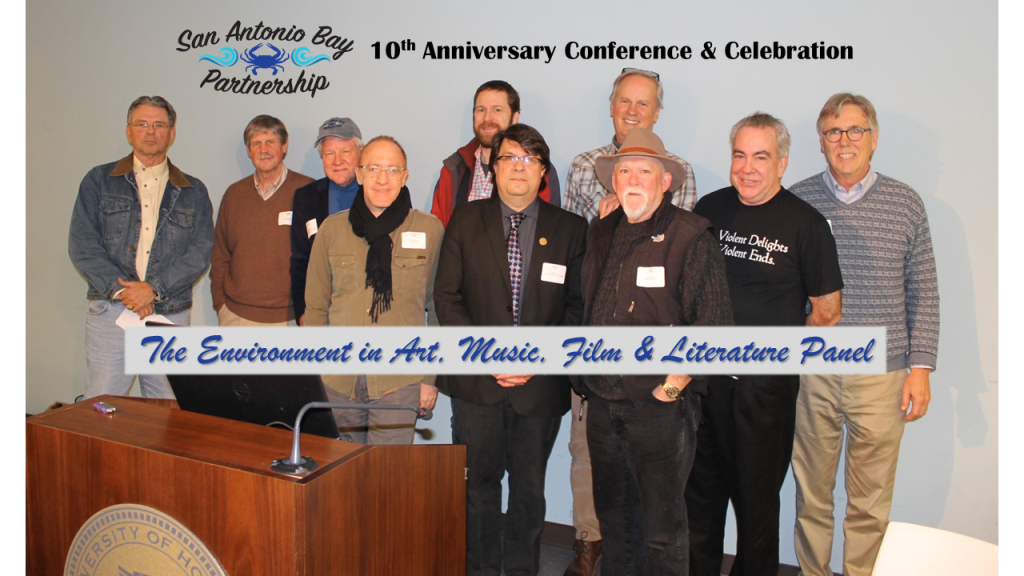 Wednesday Afternoon
The Future of San Antonio Bay: Responding to Ongoing & Emerging Issues
Climate Change:  Evidence, Impacts and Mitigation Strategies for the Texas Coast
Coastal Protection Planning and Implementation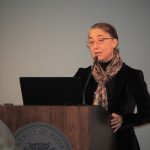 Plastics in the Coastal and Marine Environment  
Thursday Morning January 23, 2020 at the University of Houston Victoria
Freshwater Inflows/Water and Watershed Management
Habitat Loss /Recovery Programs
Protecting/Enhancing Local Fisheries
Creating/Restoring/Enhancing Oyster Reefs for Commercial Oyster Culture, Recreational Fishing and Ecosystem Services
Keynote Speaker:
State Representative Geanie Morrison,
Passing the Oyster Mariculture Bill and other legislative initiatives on issues affecting the Texas Mid-Coast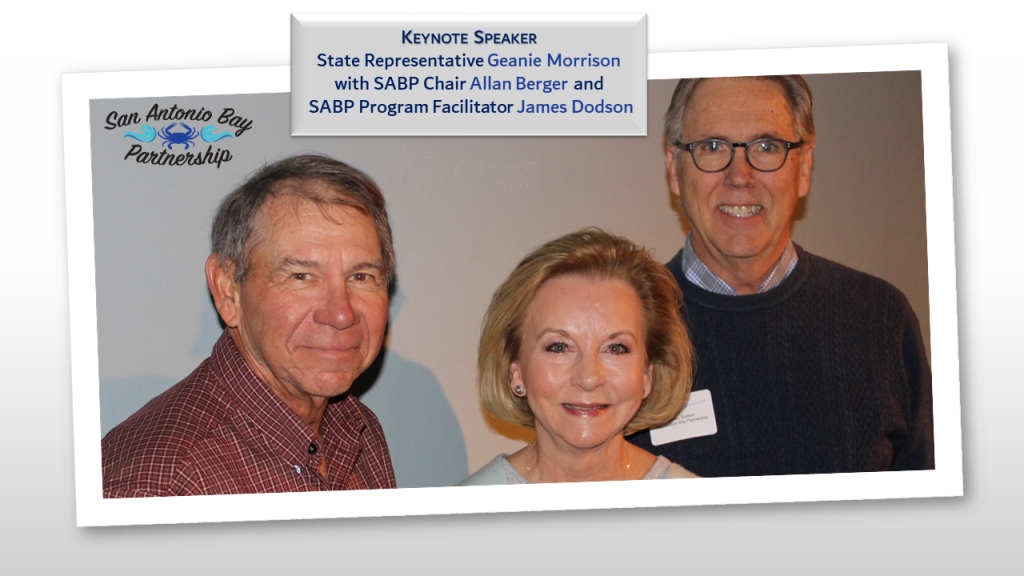 Thursday Afternoon
Environmental Education, Stakeholder Outreach and Involvement Chart the Course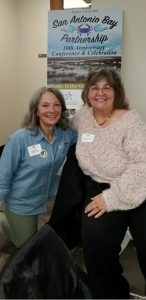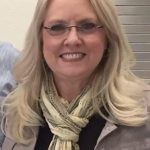 Big Thank you to our Check-In Volunteers
Anna Daniels, GBRA and Patti Chatterson!
Many Thanks to all the participants!!!
Great attendance and outstanding sharing & networking!
Thank you Dennis Durkee for the fantastic photos!