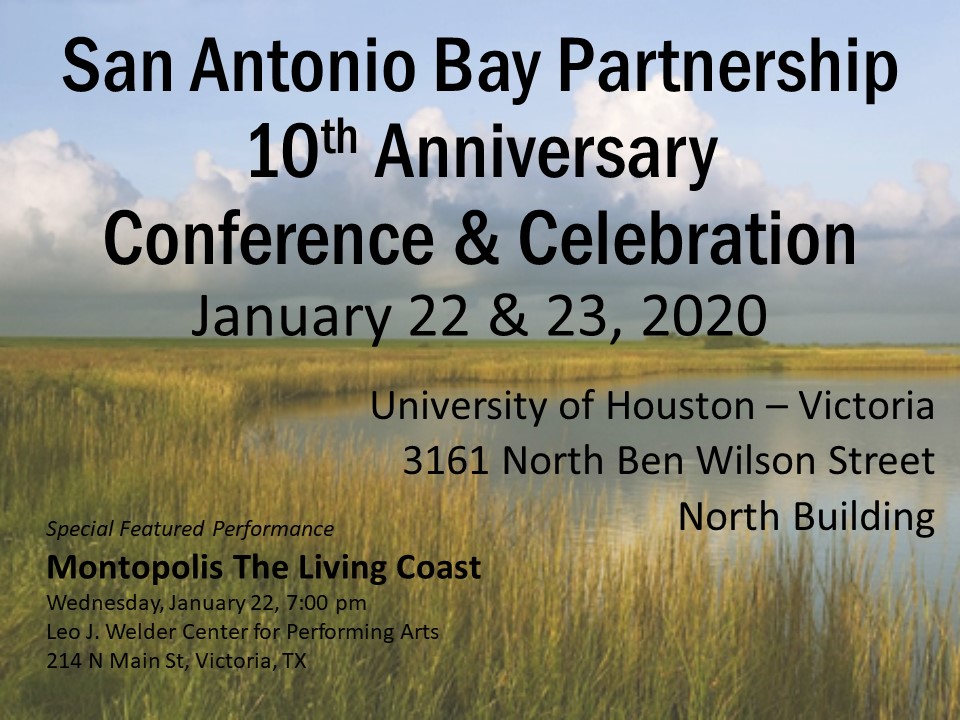 Two full days of presentations connecting SABP partners, stakeholders and anyone interested in learning more about the issues, challenges and opportunities along the San Antonio Bay / Guadalupe Estuary and Watersheds. To further celebrate our 10 year anniversary, SABP is excited to be hosting a special featured performance of
Montopolis'
The Living Coast
a multimedia performance that combines a stunning documentary film, live music, and live storytelling celebrating the Texas Gulf Coast.
All events are free. Registration is required. Check back for registration details or
Sign Up for Our Email Announcements
ONE FINAL STEP!

After entering your information above you will receive an email verification which you must respond to in order to start receiving SABP email notifications.

If you don't see the email, Be Sure to Check Your SPAM FOLDER.

Thanks!