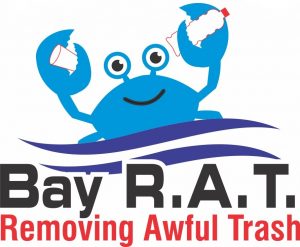 In the fall of 2020, San Antonio Bay Partnership began organizing a Shorelines Cleanup around the Port O'Connor area. Much like the Abandoned Crab Trap Cleanup efforts, volunteers in boats & kayaks head out to small island shorelines throughout Matagorda Bay, Epiritu Santo Bay and San Antonio Bay. Volunteers are provided gloves and bags then walk or paddle picking up trash. Often hidden in the cord grass or mangroves, it can be a difficult task. But our volunteers know they make an impact.
The combined 2020 & 2021 efforts resulted in the removal of nearly

7 TONS of trash

!  565 bags!
We ask volunteers to complete a log of the types and quantity of trash removed.  Plastic bottles are by far the most common item (3826) followed by aluminum cans, shoes and shot gun shells. At the after party, we give a prize for several accomplishments including to the team who removed the most unusual item. In 2020, ironically, the most unusual item was a sign that warned about marine debris!  
Read full summary of each year's cleanup.   2020       2021
Join Us for the upcoming Shorelines Cleanups 
Seadrift, Tuesday, September 27, 2022
Sign up contact
JanieWaghorne@gmail.com
Port O'Connor, Saturday, October 1, 2022
Sign up contact
AllanRBerger@outlook.com
You'll find all the details here in the New & Expanded
Become a Bay R.A.T. Join us to

R

emove

A

wful

T

rash!