We Can't Do It

Alone!
It is only through donations and grants that we are able to protect, restore and enhance the San Antonio / Guadalupe Estuary System.
You Can Help! Become a Sponsor
Becoming a sponsor provides the opportunity to participate in SABP activities and attend the annual Sponsor's Floating Classroom in October. Most importantly you receive the satisfaction of knowing you are making a difference in the protection, restoration and enhancement of the San Antonio Bay / Guadalupe River Estuary System.



If you would like your donation to go directly toward one of our Projects & Programs, enter a comment during the payment process. Our programs and projects include:
Kayak Paddling Trail Expansion,
Water for Wildlife,
Paddling Trips with Education and the Texas
Floating Classroom.
Thank you!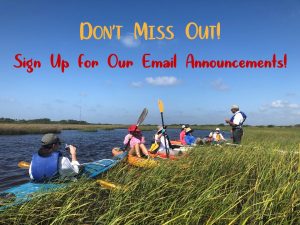 Read SABP Newsletters