On Saturday, September 29th, the San Antonio Bay Partnership held the first annual "San Antonio Bay Day,"  in Seadrift Texas
Despite the rainy weather, a good number of people gathered in Seadrift on Saturday, September 29th, to take part in the  inaugural San Antonio Bay Day. The San Antonio Bay Partnership organized the event to raise awareness of its efforts to protect, restore and enhance the environmental resources and human uses of San Antonio Bay. The event coincided with National Estuaries Day 2012 and was coordinated with other National Estuaries Day events sponsored by coastal organizations in the region.
The weather put a damper on some of the planned activities, like the paddling and sailing events, but others took place as scheduled, including a nature photography workshop hosted by professional photographer Jeff Parker and a birding excursion lead by Bea Harrison.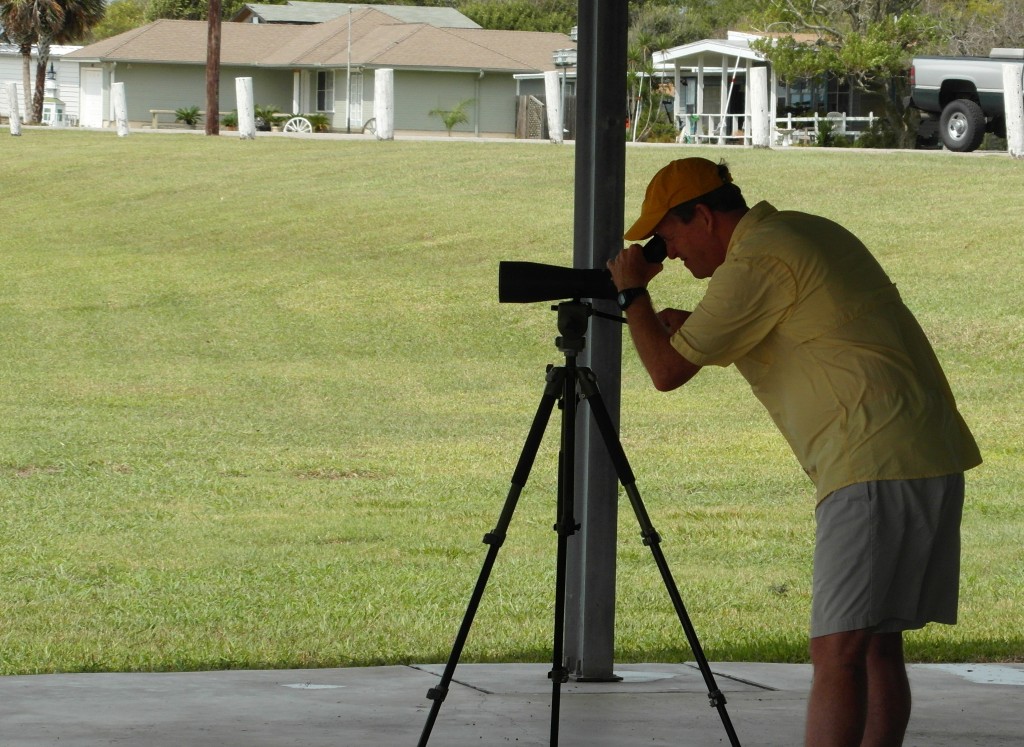 Several environmental organizations and agencies were on hand to provide information on their programs.  These included: The Texas State Soil and Water Conservation Board; the Natural Resources Conservation Service; the Mid-Coast Chapter of the Texas Master Naturalists; and the Mission-Aransas National Estuarine Research Reserve program.
 The San Antonio Bay Partnership would like to thank all those who helped make this event possible, including the following sponsors:
The San Antonio River Authority; First Victoria National Bank; and the Victoria Advocate newspaper.
Thanks also to members of the Seadrift Lions Club for serving lunch to the participants.