San Antonio Bay Partnership,
Mid-Coast Chapter Texas Master Naturalist and Dow Chemical hosted
"Karma" the Floating Classroom
Saturday, October 12, 2013
Texas Parks & Wildlife Office & Dock
Port O'Connor, TX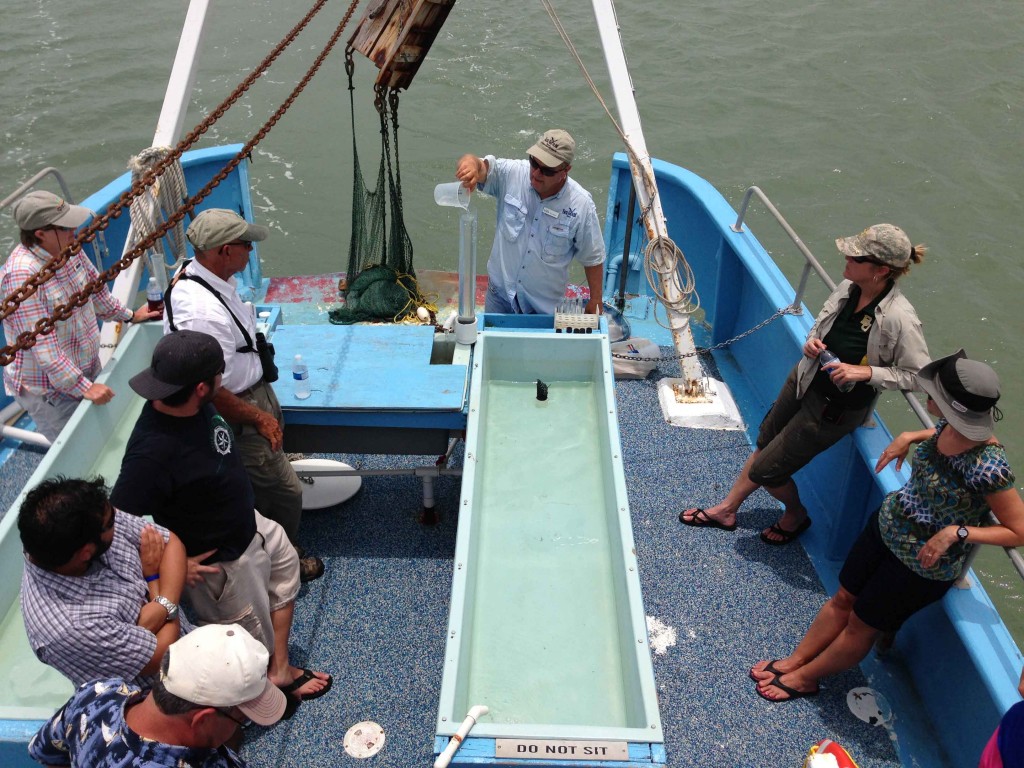 Participate in collecting and observing marine life from microscopic plankton to adult fish, crabs and shrimp aboard the 57 foot former shrimp boat, the Karma. This program is operated by the Texas Sea Grant College Program, part of Texas A&M University and led by Dr Russ Miget. The Karma is operated by the husband-and-wife team of Captains Bryan and Whitney Curry who will alternate the duties of captain and naturalist during the discovery cruise.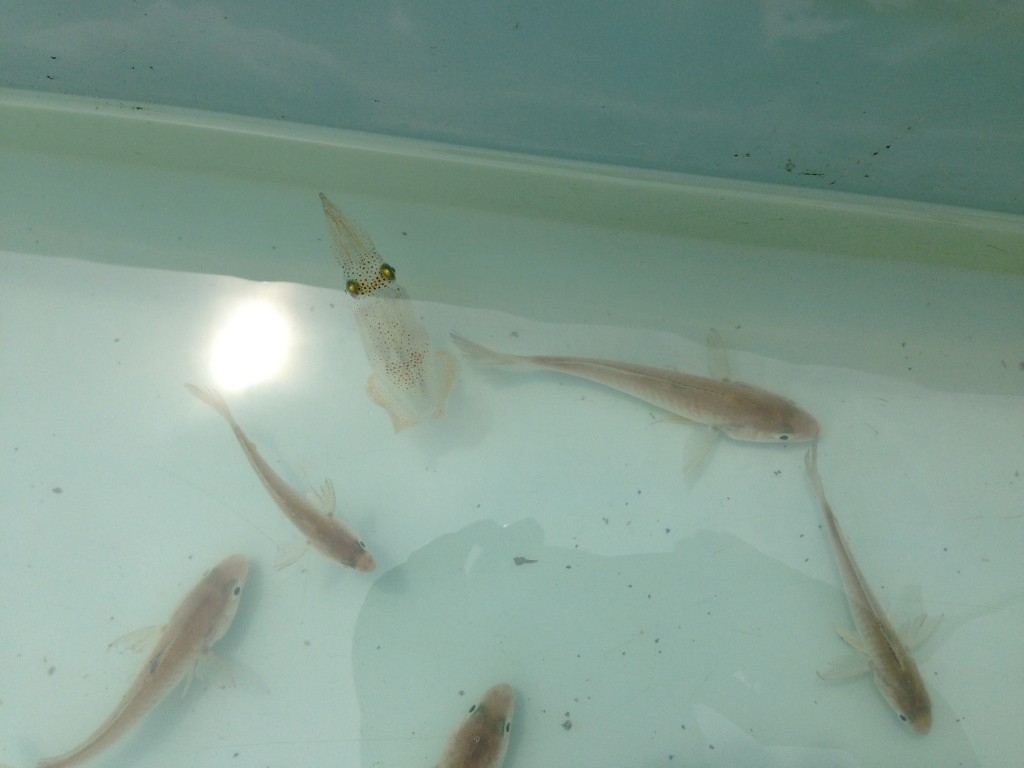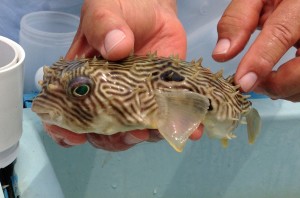 Samples collected with the plankton nets are examined using a video-enhanced microscope and specimens from the shrimp trawl are placed in the boat's three large saltwater touch tanks for observation then returned live to the bay. Topics discussed aboard the Karma may include: marine biology and ecology, watershed ecology and management, coastal industries and processes, meteorology and climatology, fisheries management, coastal and maritime history, water chemistry and quality, beach, dune and wetland ecology, marine transportation and safety.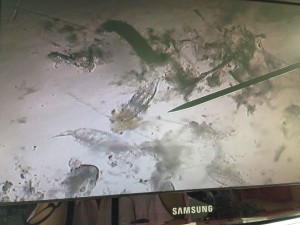 This activity is fun and exciting for adults and children 8 years and older.
Sincere appreciation to our sponsor the Mid-Coast Chapter Texas Master Naturalists and Dow Chemical.
Tickets $20.00      Space is limited to 25 each trip.
Come Aboard at 10:30 am or 1:00 pm.
For questions contact Brigid Berger, Event Coordinator 713-825-1929 or email sanantoniobayday@gmail.com
For more information about the Mid-Coast Chapter, Texas Master Naturalists http://midcoast-tmn.org/